.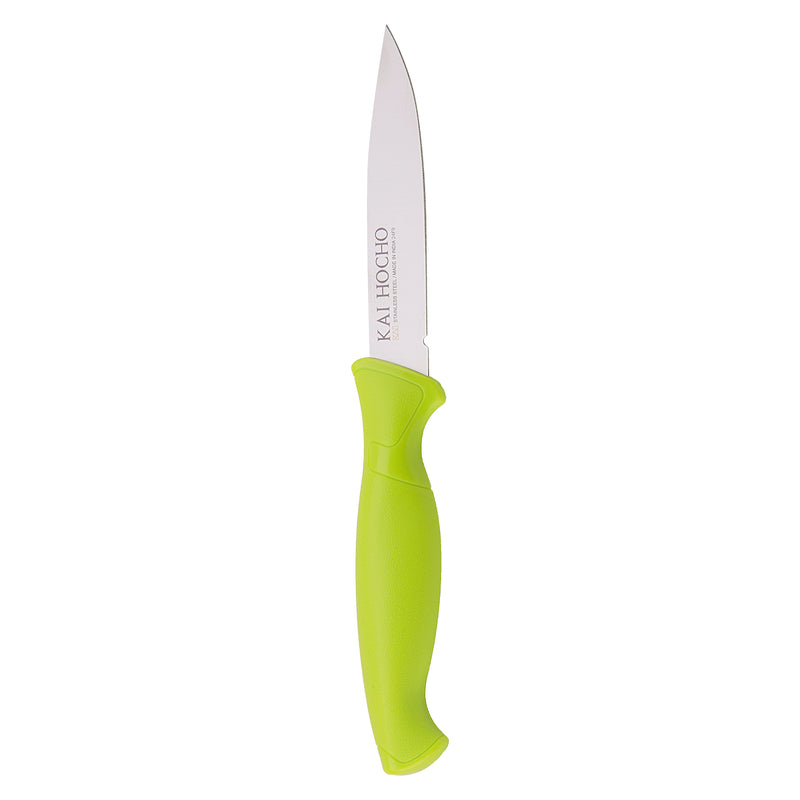 Kai Kitchen Knife Short, Green
Get Free delivery at minimum purchase of Rs. 599/-
Kai is cutlery - related manufactured that has developed cooking and grooming products. Kai Hocho knives are one of them. These knives are perfect for your regular kitchen use. Hocho Knives are perfect for cutting, chopping and slicing.  The KAI Hocho has a pointed and sharp tip that allows for easy and smooth piercing. The ergonomic design of the handle, with a textured surface, ensures that the knife does not slip while in use. The high quality blade, backed by 108 years of metallurgy experience, ensures a long and rust free life for your flatware. Kai knive's blades are made of Japenese Stainless steel and hand sharpened.  It is much sharper than standard western style knives.
No. of pieces - 1
Country of Origin: India
Manufactured by: Kai Manufacturing India Pvt. Ltd., Plot No SP-87, RIICO,New Industrial Complex, (Majrakath), Neemrana, Alwar, Rajasthan, 301705, India.
Packed & Marketed by: Kai Manufacturing India Pvt. Ltd., Plot No SP-87, RIICO,New Industrial Complex, (Majrakath), Neemrana, Alwar, Rajasthan, 301705, India.
Dimension (L x B x H) in cm : 32.5 x 6.7 x 2.3
Customer Support – (Ph) : 0124-4230500, (Email ID) : online.sales@kai-group.co.in