.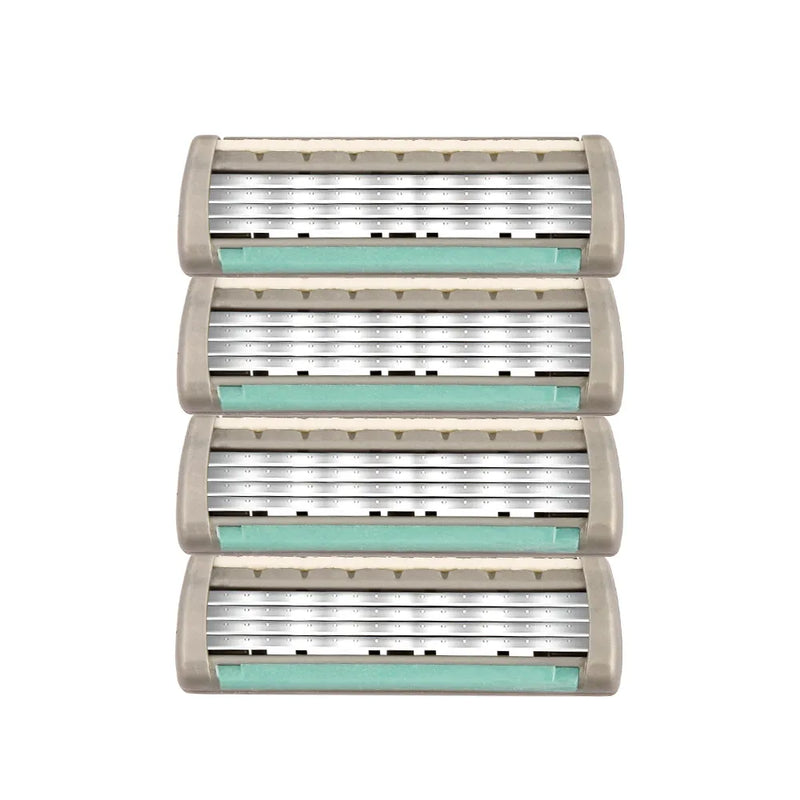 Kai- 4-Blade Real Razor Head Bs-4kr4
Get Free delivery at minimum purchase of Rs. 599/-
Kai KR4K 5 blade razor blades are made up of stainless steel which is rust resistance and keeps the razor clean. It is coated with titanium that is for strength and resist from corrosion. Each blade of the razor is designed with 4 dual blades for a fast and clean shave. The blade of the razor is coated with titanium which is more durable and washable blade for easy cleaning. The head of the razor is designed in W-shaped for smoother use. The blades of the razor can be replaced for more durability and safety.
Directions to use : Wash your face with water, apply shaving cream to the skin. Shave in the direction of the
No. of pieces - 1
Country of Origin: Japan
Manufactured by: Kai Manufacturing India Pvt. Ltd., Plot No SP-87, RIICO,New Industrial Complex, (Majrakath), Neemrana, Alwar, Rajasthan, 301705, India.
Imported, Packed & Marketed by: Kai Manufacturing India Pvt. Ltd., Plot No SP-87, RIICO,New Industrial Complex, (Majrakath), Neemrana, Alwar, Rajasthan, 301705, India.
Dimension (L x B x H) in cm : 1 x 3.5 x 0.5
Customer Support – (Ph) : 0124-4230500, (Email ID) : online.sales@kai-group.co.in